Krav Maga Instructor

in

3 Organizations

2nd Degree Krav Maga Expert under Eyal Yanilov
2nd Degree Krav Maga Black Belt with 360 Krav Maga
2nd Degree Black Belt in Filipino Escrima under AJ Advincula
Black Sash in Sil Lum Kung Fu under Stacy Jorgensen
Black Belt in Unarmed Combatives under Hock Hochheim
Black Belt in Kempo Karate-Jujitsu Hock Hochheim
Black Belt in American Freestyle Karate under Albert Lucio 
Kids Krav Maga Instructor under Avi Moyal

Kickboxing Instructor

Professional Seminar Instructor

16 Years Krav Maga Experience

30+ Years Self-Defense Experience
With over 30 years of martial arts and self-defense experience,
Larry D. Escher
was the first to bring the Krav Maga Self-Defense System to the
Katy / West Houston
area.

Throughout his decades of training and teaching, Coach Larry aquired black belts and instructor ranks in several martial arts including Chinese Kung Fu, American Karate, Filipino Stick, Knife, and Sword Fighting, Unarmed Combatives, and more.
A 2-day workshop with Eyal Yanilov, the highest-ranked instructor and successor to the founder of Krav Maga, changed the direction of Larry's training and teaching. Years later, Larry became one of only 3 people to complete Eyal's first instructor course in the U.S., eventually becoming one of the first Americans to gain the rank of Expert under him (later Expert 2).
Over the years, Larry has continued learning from many elite Krav Maga instructors around the world including Avi Moyal (IKMF), Gabi Noah (IKM), and Alan Predolin (360) as well as seminars from Darren Levine (KMWW), John Whitman (KMA), Ryan Hoover (F2F) and more

Larry D. Escher has Been Featured On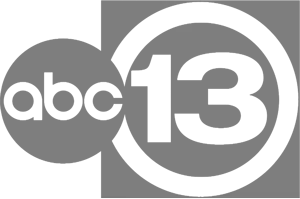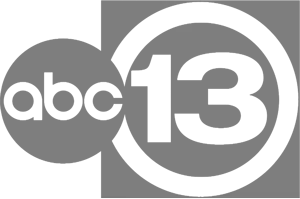 Ana Martin - Instructor
2nd Degree Black Belt with Texas Krav Maga
2nd Degree Black Belt with 360 Krav Maga
1st Degree Expert with Krav Maga Global
Purple Belt in Brazilian Jiu-Jitsu under Carlos Machado
Green Belt in Judo under Paul Thomas
13 Years Krav Maga Experience
Bill Hogan - Instructor
1st Degree Black Belt with Texas Krav Maga
Purple Belt in Brazilian Jiu-Jitsu with Gracie Barra

Fmr. Lt. Col. U.S. Air Force (Retired)

Certified Handgun Instructor
Head Pastor of WordServe Church
7 Years Krav Maga Experience