"Get In The Best Shape Of Your Life While Learning Real Self-Defense"
Enter Your Info Below to Get Our Schedule, Info, and Trial Offer
Texas Krav Maga has Been Featured On
To People Who Want to Be "Fighting Fit" and "Combat Ready" FAST!....
My name is Larry Escher.  I'm the owner and Chief Instructor of Texas Krav Maga Self Defense Training Academy in Katy, Texas.
Let me ask you something…
 Do you want to learn a

 

practical, modern self-defense system

 

without

 

all the traditions, forms, katas, and gimmicks?
Are you tired of the boring gym workouts and looking for something different?
Have you been wanting to try Krav Maga, but didn't know where to go?
Keep reading to find out more about exactly what Krav Maga is, why it's different from other martial arts, and why so many people (including black belts) turn to Texas Krav Maga to learn Real-World Self-Defense.
Here's What Makes Texas Krav Maga Different From The Average Martial Arts School...
Being physically and mentally prepared to handle confrontation is why so many people, as well as hundreds of law enforcement agencies and elite military units train in Krav Maga… it works when lives are on the line! 
Krav Maga's techniques are battlefield-tested and proven to quickly eliminate threats. The moves are all simple to perform and work powerfully with your body's natural instincts which makes Krav Maga easy to learn, regardless of age, physical ability or experience.
Based on simple principles and instinctive movements, this reality-based system is designed to teach real self defense in the shortest possible time. 
How do we do that? Well, unlike traditional martial arts, in Krav Maga there's no time wasted on katas or forms, ancient rituals, tournaments, impractical weapons, or outdated techniques. All of our time is spent with one goal in mind: Teaching you to defend yourself and your loved ones. 
The Katy-Fulshear Area Community Trusts Texas Krav Maga
Our Katy, Cinco Ranch, Fulshear and Houston Area Community and Business Clients Have Included…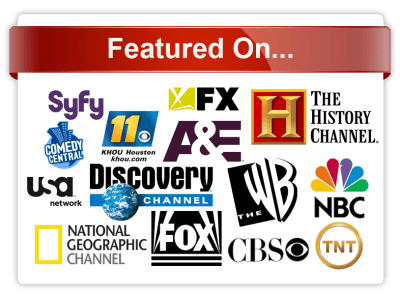 Learn the Self-Defense System in Demand All Over the World
At
Texas Krav Maga
, you'll learn the most effective ways to defend against common attacks including…
 

Punches and Kicks 
 Chokes, Grabs, Bear Hugs, Hair Pulls 
 Tackles, Lifts, and Ground Assaults 
 Guns, Knives, Sticks, Baseball Bats 
 Multiple Attackers and Scenario Training 
Just as important, we teach people to function during the stress and shock of a sudden encounter. Our practical approach to self defense will not only make you safer, it will also get you more fit at the same time.
We Are Committed to Providing You with Top-Notch Self Defense Instruction in a Fun, Safe, Upbeat Atmosphere.
Get Started in 3 Easy Steps…
Krav Maga Combines Fitness and Self-Defense into an Amazing Fat-Fighting Knockout Combo!
Here's just a few reasons Texas Krav Maga's classes will do more for you than other, average, mind-numbing workouts…
 Our exercises actually have the self-defense techniques integrated into them — We don't do pushups just for the sake of doing pushups.
Every class includes Stress Drills which cause an adrenaline release that actually makes you tire more quickly than regular workouts.
You Will Leave Every Texas Krav Maga Class Sweaty, Smiling, and Satisfied that You Got a Good Workout while Becoming Better Prepared.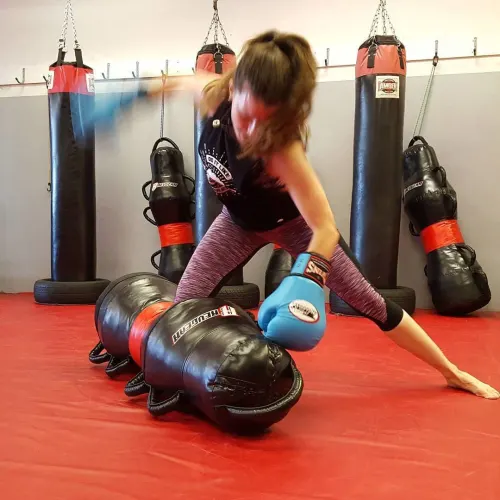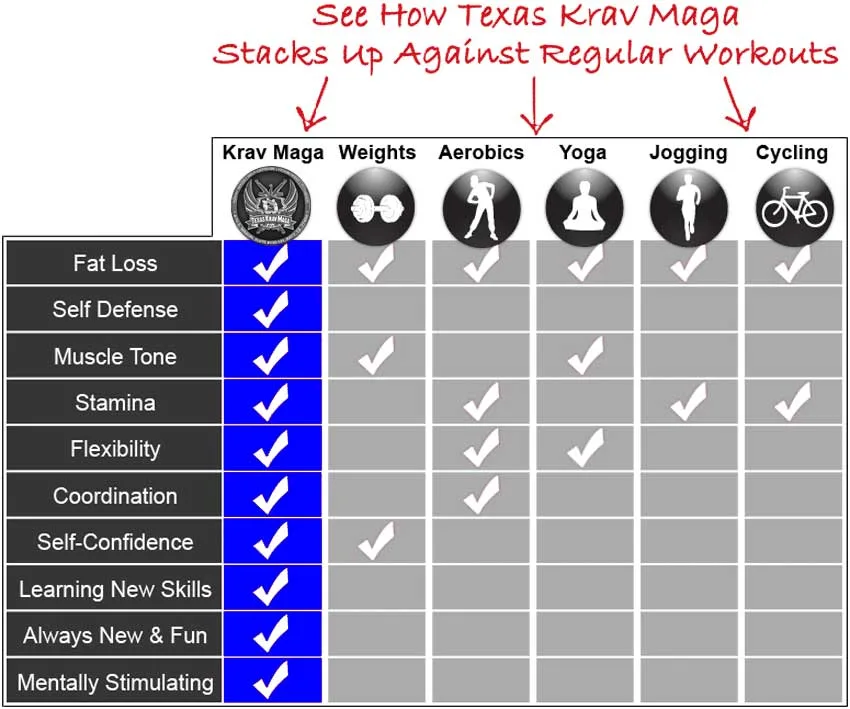 "This is by far the BEST Krav Maga School I have ever seen!"
-Israel F.
"The owner, Larry, is very personable and honest man. He cares for his students and loves his job."
-Laura G.
"This school and the [instructors], Larry, and Anna are by far #1. They make learning this skill very fun."
-Jeff N.

Discover the TKM Difference.
Expert Instruction
Our staff consists of dedicated, highly-trained instructors who started out as students just like you.
Quick Results
Learn effective self-defense, get in  shape, and help your kids learn to protect themselves quickly and efficiently.
Proven System
Our techniques and training methodologies are constantly updated, modified, and tested in the real world.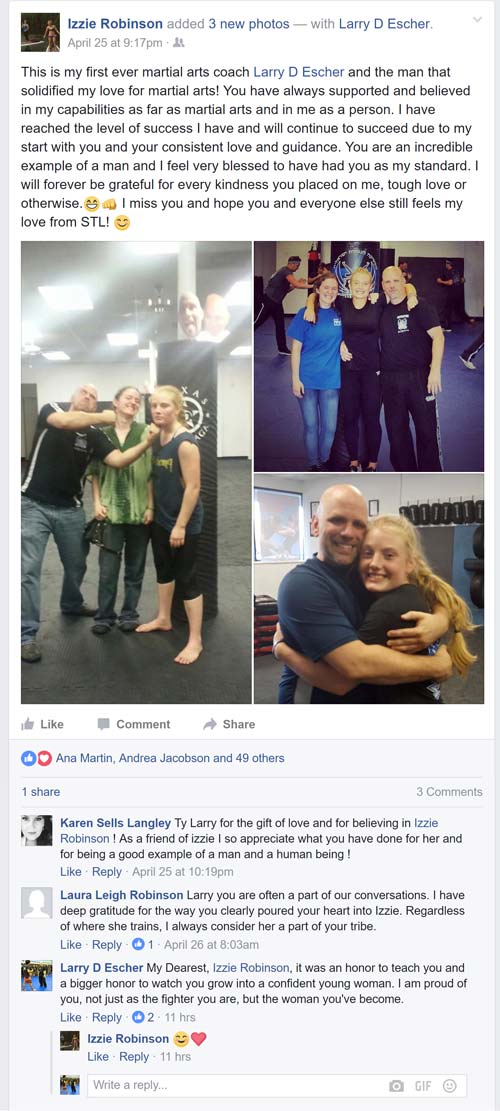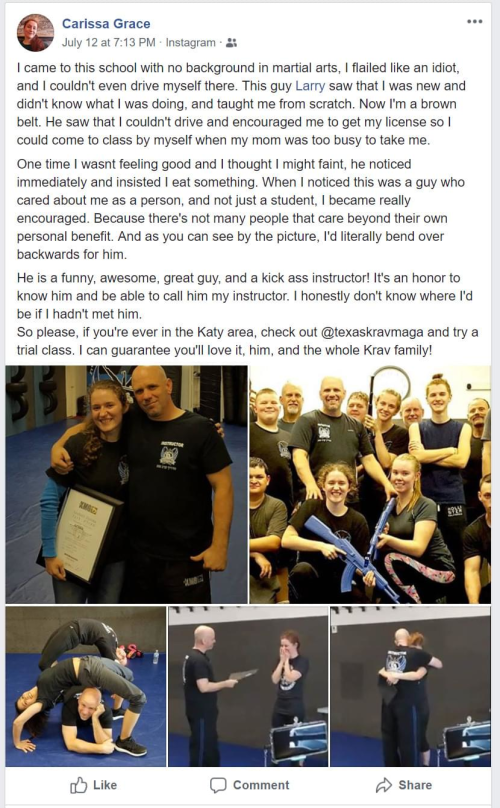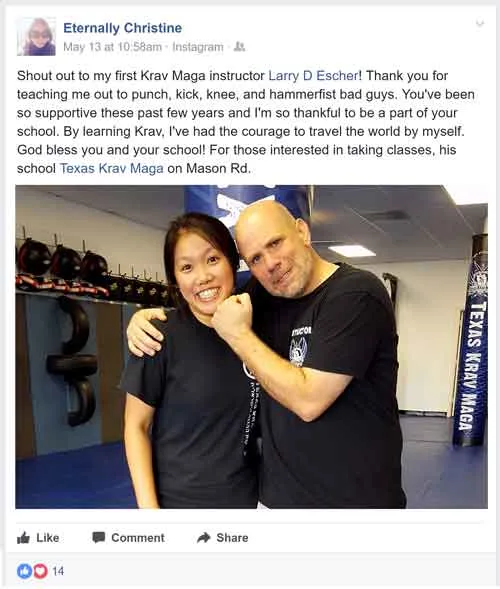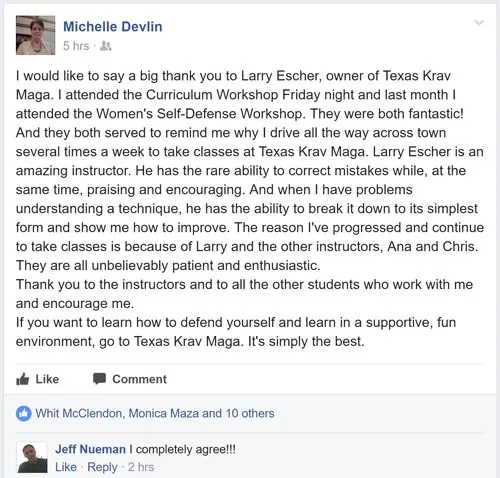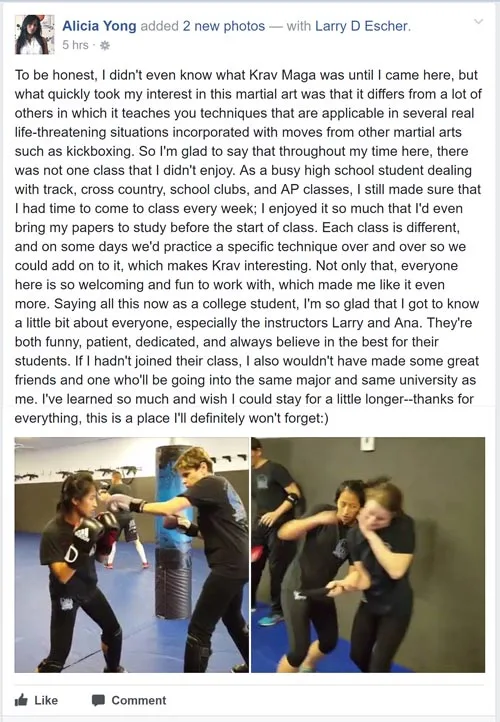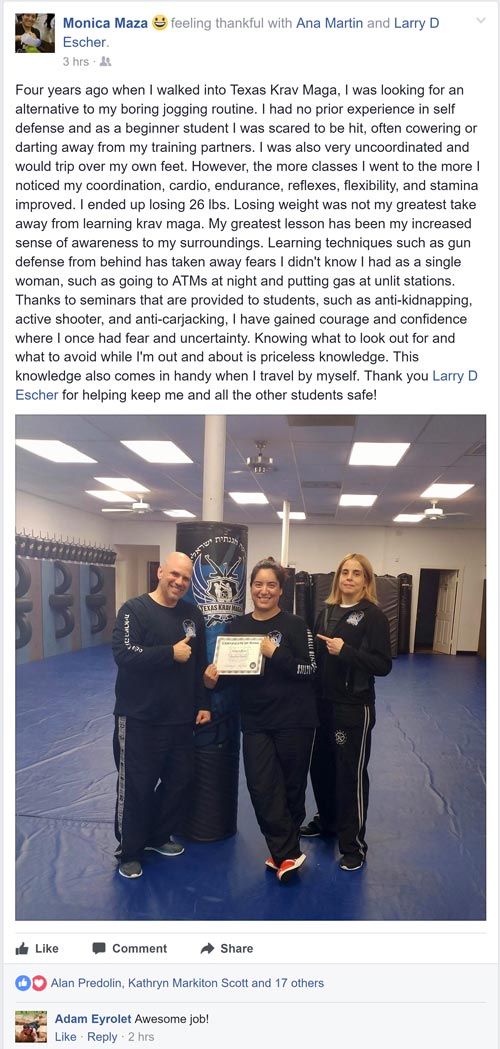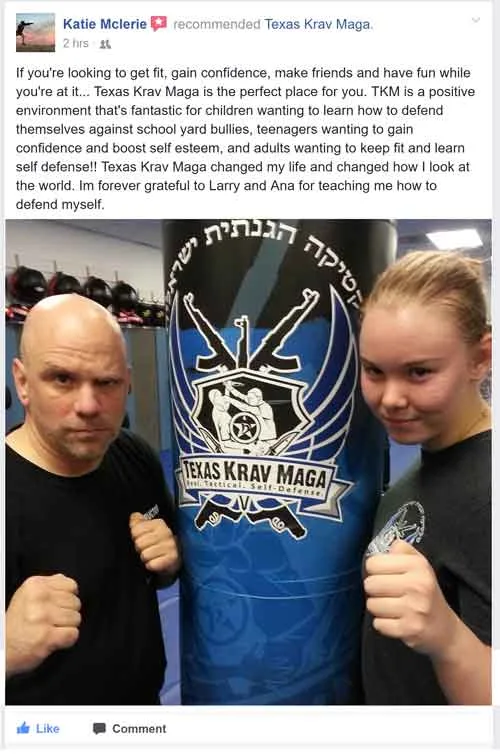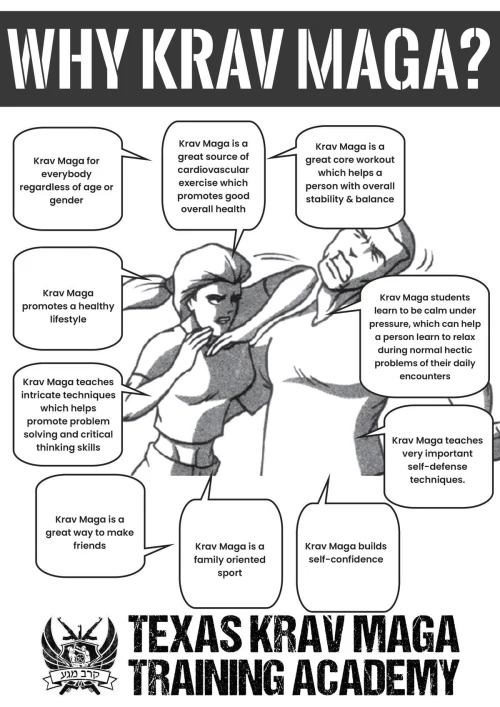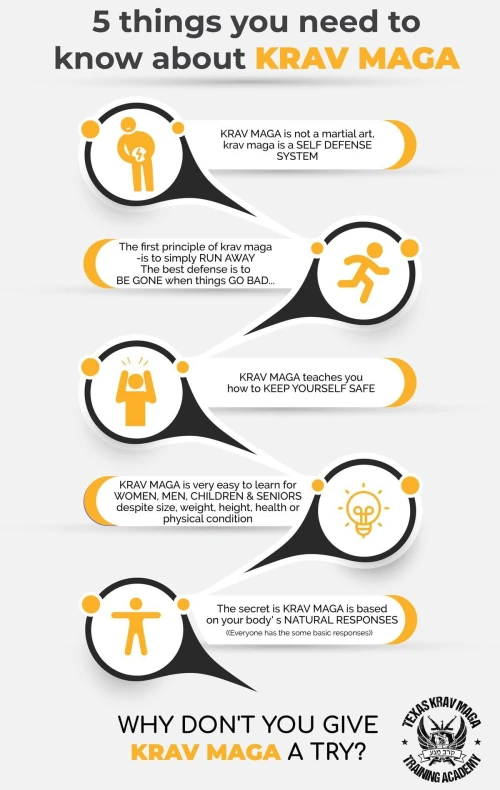 To insure that you get a spot, take action now and enter your info above.
I can't wait to meet you, and get your training started! See you on the mat!
Sincerely,
Krav Maga (pronounced "krahv mahGAH") is an effective, modern, and dynamic self-defense and fighting system. It is designed to be practical and intuitive for people of any age, shape, or size. The techniques expand on your natural instincts to develop skills quickly and effectively, while enabling you to address attacks under any scenario. You will learn how to defend yourself and your loved ones, while gaining increased awareness and instinctive reflexes.
Krav Maga ("contact combat" in Hebrew) was developed in the 1950s, combining the most effective techniques and philosophy from various martial arts and fight training. It was originally taught to the Israeli Army, and instruction for civilians began in the late 70s. Today, Krav Maga continues to expand, refine, and grow meeting new threats with new, effective solutions.